Scythers in the wild!
, by Cumbernauld LL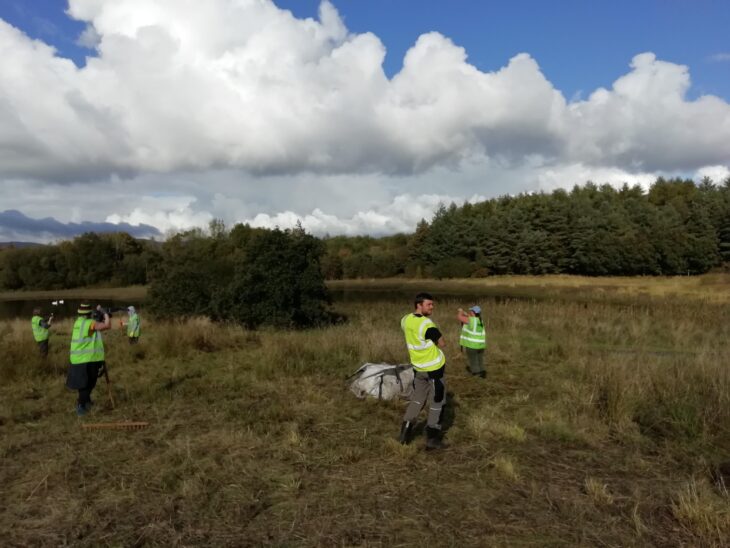 Our volunteers have been hard at work again!  If you have been out and about experiencing Cumbernauld's amazing green spaces you might have spotted some peculiar folk in high-vis vests wielding scythes!  Do not be alarmed (although make sure you observe ample social distancing to avoid an impromptu scythed haircut). These are our amazing volunteers wielding these macabre tools. This is part of an essential service – wildflower meadow regeneration. Britain has lost 80% of its wildflower meadows since the Second World War. This is an area roughly the size of Wales. It is vital that we enforce these cutting strategies to rescue them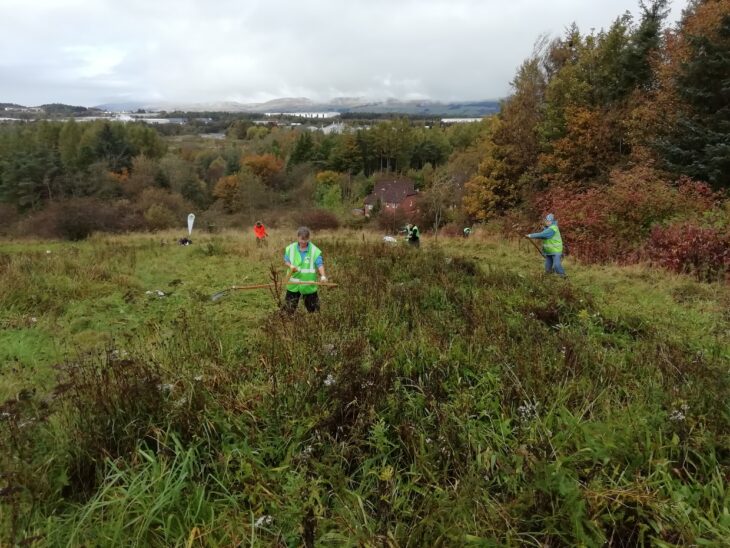 This ancient farming method has another benefit – it is sustainable!
We have cut down our use of polluting petrol strimmers with a switch to this eco-friendly form of grass cutting. It has also been good for our health and wellbeing. Many volunteers have reported feeling invigorated from the physical effort of using the scythes and perfecting their swinging technique; particular benefits have been felt in core muscles. Cutting through thick grass, sharpening the blade and raking back the soil can be draining work.
Through practice and encouragement it has proved successful: halving cutting times from last year. All volunteers feeling a vital part of the process
Scything is an important part of grass cutting and lifting. Taking away the the dead grass depletes the soil making it nutrient poor. While it may sound counter-intuitive at first, poor soil provides areas where grass struggles and where a rich range of wildflowers can thrive. crave. These ancient techniques could prove vitally important in sustainable meadow creation in the future.
---
Cumbernauld LL