What's in a name?
, by Paul Barclay
What's in a name?  The Wild Ways Well group were out looking for Dingle-Dangles in the woods of Cumbernauld this Thursday…
That's not as dodgy as it sounds! Dingle-Dangles, Snow Piercer, Fair Maids of February, Little Sisters of the Snow, Milk Flowers, White Ladies, Hope's Flower, Death's Flower, Candlemass Bells… all mean the same thing, snowdrops.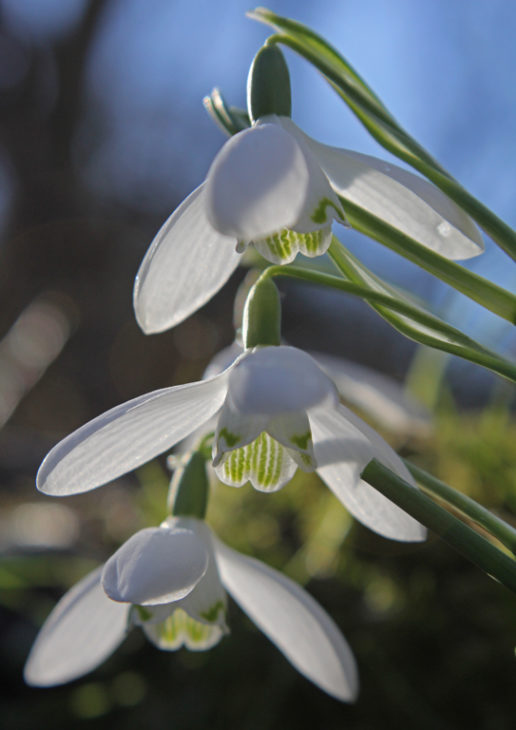 The scientific name Galanthus nivalis itself can be translated as something like Milk White Flower of the Snow (my Greek isn't very good!)
Although they are a non-native plant, only being introduced to the UK, probably by monasteries, sometime in the 16th century, their very early flowering and difficulty in spreading by seed means they don't really compete or displace our native plants.  Indeed they're a very useful early source of pollen and nectar for pollinators lured out of hibernation early.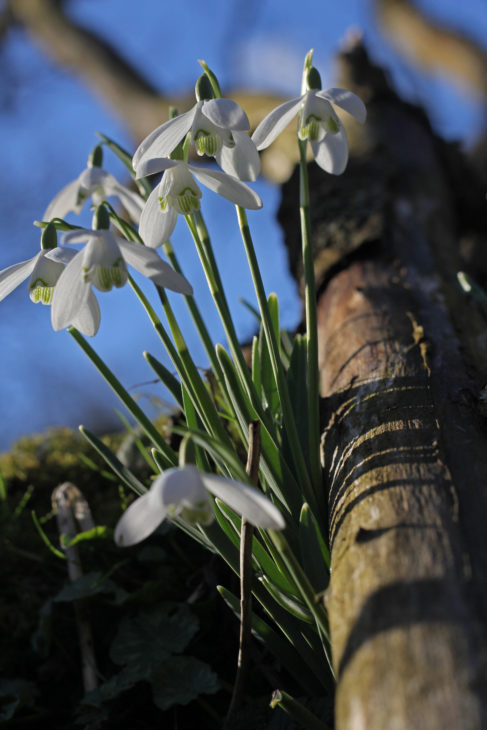 We learned about their life cycle and some mythology (did you know it is very unlucky to bring a snowdrop into the house?  Consequences, according to folklore, range from turning your milk watery and your butter white, causing your chickens to lay fewer eggs, or resulting in a death in the family!).
We had a good look underneath the drooping flower heads to see the green guidelines used by bees to steer them to a safe landing and discovered that they are actually endangered across the world due to unscrupulous flower traders digging them up for sale.
We also covered the cultural aspect, with a bit of poetry
A pale and pining girl,
Head bowed, heart gnawed,
Whose figure nods and
shivers in a shawl
of fine white wool, has
suddenly appeared
in the damp woods, as
mild and mute as
snowfall.
She may not last, She
Has no strength at all,
But stoops and shakes
As if she'd stood all night
On one bare foot,
Confiding with the moonlight.
Alice Oswald.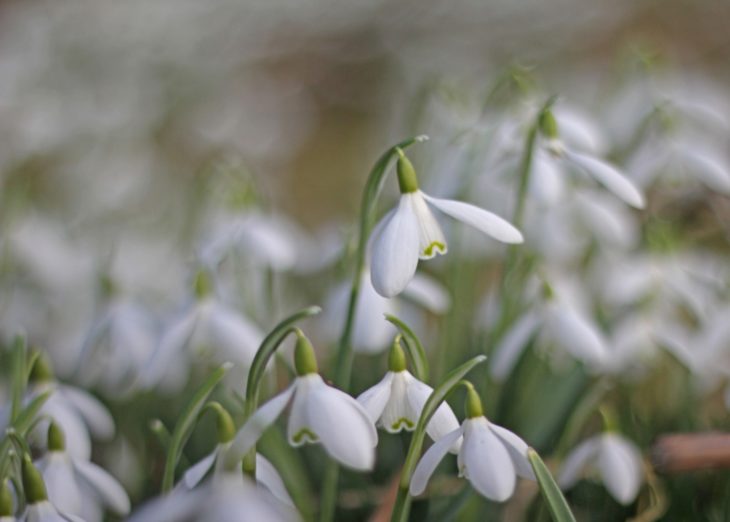 Altogether we covered more than 12,000 steps in our exploration of the Glen so we were well worth our stop down by the burn where we lit a Kelly Kettle and enjoyed a cuppa under the trees.  We spotted a beautiful Roe Deer buck and listened out for the bird song – a few members of the group are getting pretty good at their bird song ID.
All in all a great afternoon spent with some wonderful people amongst some lovely scenery – and the warm February sunshine didn't hurt either!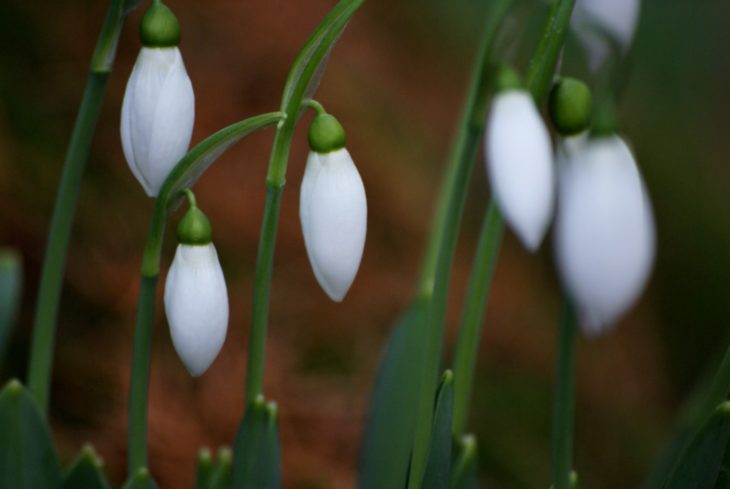 If you want to find out more about Wild Ways Well or take part yourself get in touch with Paul at pbarclay@scottishwildlifetrust.org.uk or check out the webpage
---
Paul Barclay