Wild can be beautiful
, by Sue Walker
Cumbernauld Living Landscape won two of Keep Scotland Beautiful's Beautiful Scotland Awards recently, a Silver Gilt overall, and the special Garden for Life Award. We were of course delighted, not only for ourselves, but for the many local people and organisations whose hard work and dedication made it all possible.
But we were also delighted on another level, because the work we showed the judges, including wildflower meadows, uncut fields, organic allotments and new woodlands, has all been done with not only people in mind, but also our wildlife. The awards show that you can have beautiful, people-friendly places that are wilder, and better for butterflies, bees, birds and animals like red squirrels and pine martens. The awards recognise that native wildflowers are not weeds, that unmown grass isn't always untidy, and that gardening with nature, instead of fighting against it, can be healthier for everyone.
With the Glasgow-based global climate conference, COP26, just a few weeks away, it's important to remember that even in towns and cities we can help tackle the twin threats of climate change and biodiversity loss by looking after our gardens and green spaces in ways that are good for us and the planet.
As we move into autumn and winter, that might mean leaving dead plants standing instead of cutting everything back, as many insects, including ladybirds, use the hollow stalks to overwinter. Seed heads can also be a great source of food for stunning birds like goldfinches. Fallen leaves are also great for sheltering wildlife, and if you use them to mulch any shrubs and trees you have they'll get the benefit too. Making bonfires of garden waste just releases all that stored carbon from the leaves and branches back into the air, so turn them into compost instead to be taken back into the soil. If you just think 'how will what I'm doing affect our environment – will it make it better or worse?' before you do things you won't go far wrong!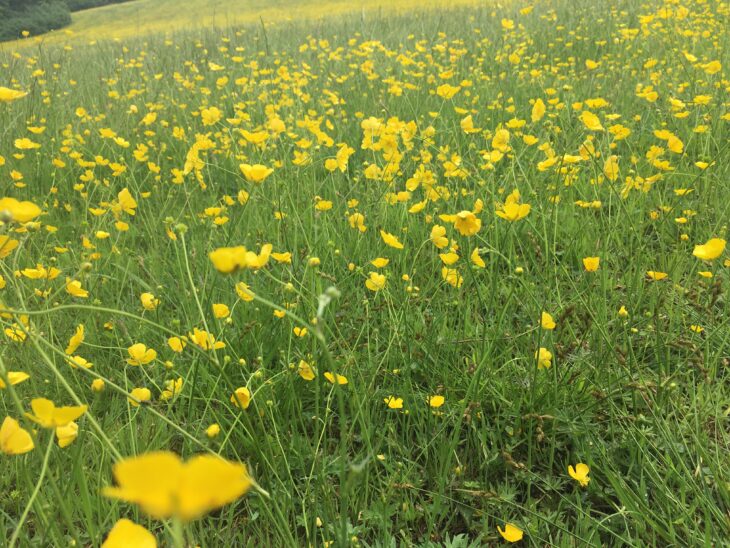 ---
Sue Walker