Wild Ways Well Returns
, by Paul Barclay
Cumbernauld Living Landscape's Wild Ways Well project is back! Thanks to backing from the Green Infrastructure Fund and Transport Scotland we'll be offering a brand new programme of walks and conservation activities, and of course the essential cup of tea brewed over an outdoor kettle, throughout 2018.
Our free Thursday afternoon sessions are open to anyone who feels they might benefit from spending a few hours in a local wildlife reserve getting back in tune with nature.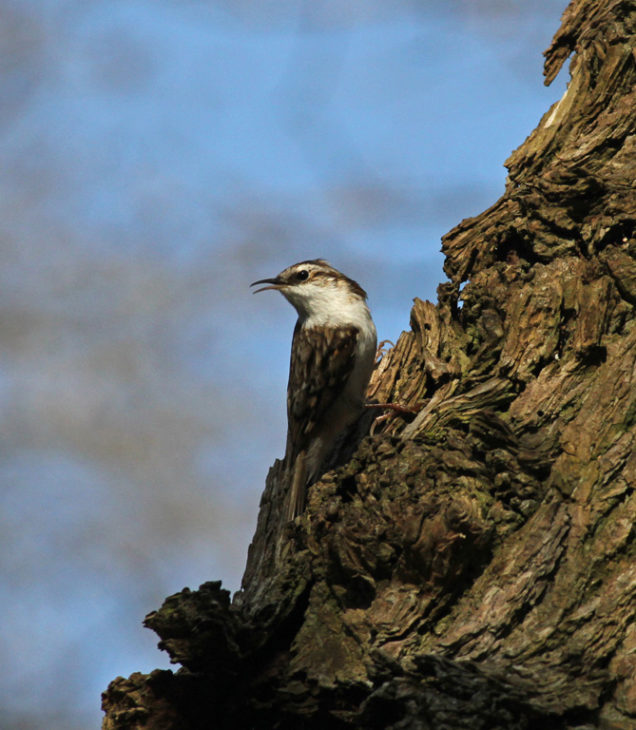 All Wild Ways Well sessions are structured in the same way. We meet in the town centre and take a gentle walk into one of the surrounding wildlife reserves, taking in the wildlife around us as we go. We stop to make a hot drink and chat over a small fire with an outdoor kettle and then we have a go at a conservation themed activity.
Last week we were bird watching and had great views of a male sparrowhawk trying to impress the local ladies on a display flight over the treetops.  We listened out for gold crests and tree creepers and spotted a huge selection of woodland birds, before making our own biodegradable bird feeders to leave behind and say thank you for the experience.We also came across a female roe deer still with last year's calf – which while not technically a bird, was still worth spotting!
As well as our open sessions on a Thursday we'll be offering 'closed' sessions for any groups of people who might want to get involved through the year.
If you or your group is interested contact me on 0123 617113 or email pbarclay@scottishwildlifetrust.org.uk. You can also check out this link for more details.
Paul Barclay, Community Networks Officer
---
Paul Barclay