Farewell Cumbernauld Living Landscape
, by Cumbernauld LL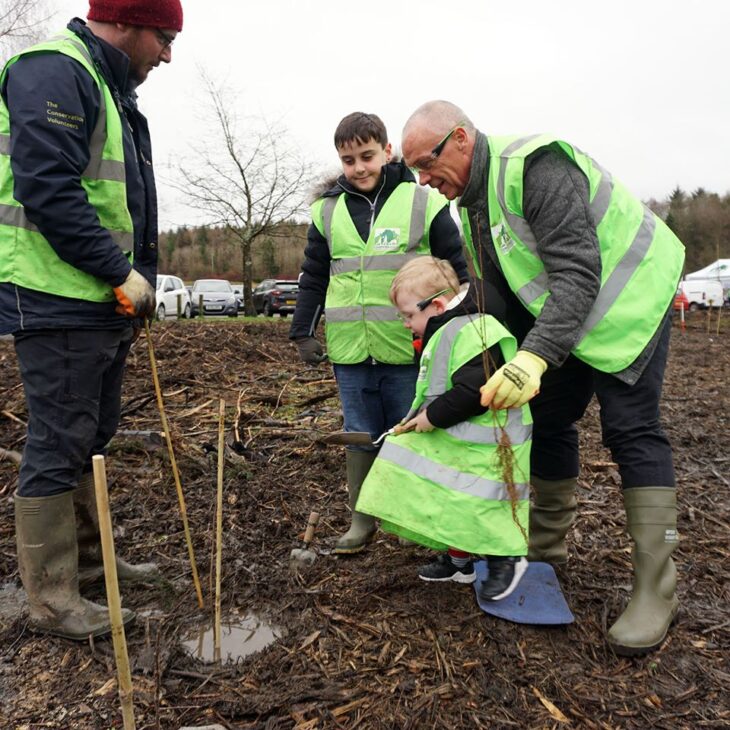 I
Sadly I have come to the end of my role with Cumbernauld Living Landscape.  I have been running the volunteering and community engagement side of our project for a number of years now.  It has been incredibly rewarding to share my enthusiasm for nature with the communities of Cumbernauld.
I would especially like to extend my thanks to our amazing volunteer group – the Nature Ninjas.  They are passionate, hardworking, humorous and willing to laugh at their project leader's rubbish jokes, which makes them indispensable to the green spaces of Cumbernauld.
Over the past two years our volunteers have been everywhere and immeasurably improved habitats for communities and wildlife.  Planting over 4000 trees; managing acres of meadows across Cumbernauld (creating a pollinator paradise); removing tons of invasive Himalayan balsam from water courses; and improving access along kilometres worth of woodland tracks.  They have done this in every type of weather – wind, rain, snow, and stifling heat (sometimes all in the one day). The project would not be what it is without their efforts.  It fills me with pride to think how everyone of them has stuck together and helped each other over the last year of the coronavirus pandemic.  Talking to each other online, sharing advice, offering a hand.  A magnificent group of people who are a credit to their community.
I have been struck by the people of Cumbernauld who have always been so effusive in their praise for the work we do.  At gala days, Halloween events, weekend nature walks – we never had a bad word, they are always so appreciative of us and wanted to know more.
I would like to thank everyone who has helped me along my journey.  Cumbernauld is a special place.  Who ever follows me into this role is a lucky person.
---
Cumbernauld LL