Nature Ninjas keeping paths to nature open for everyone
, by Cumbernauld LL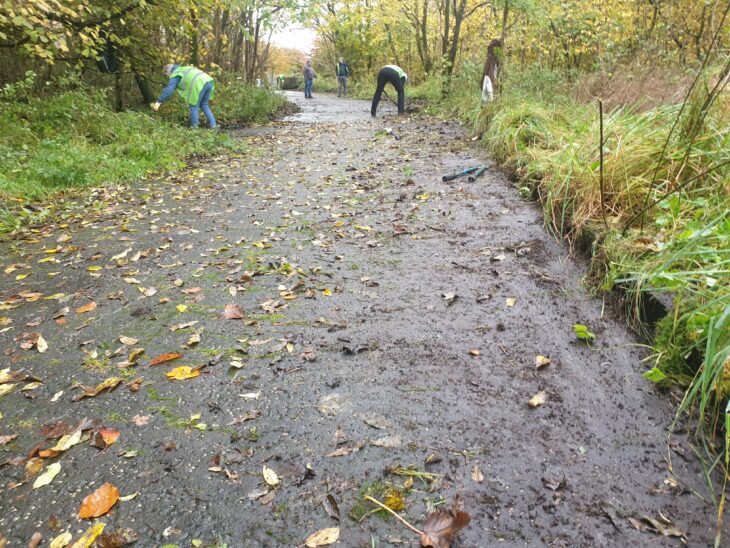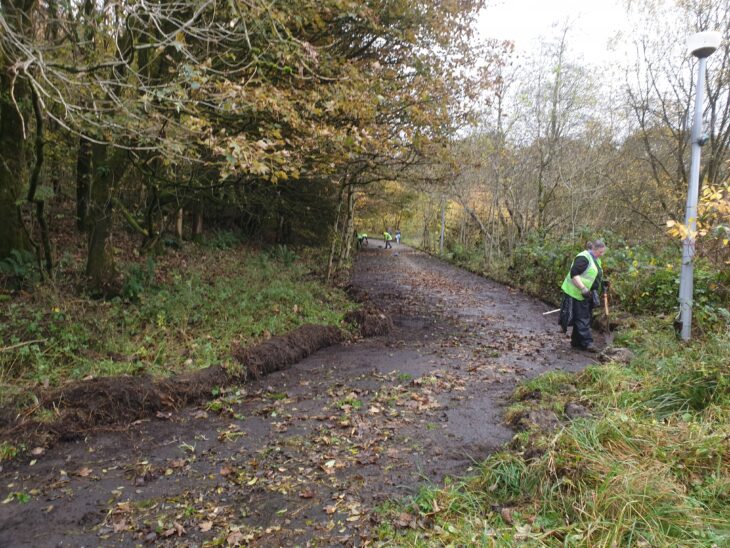 At such a tough time for everyone, it is important to connect with green spaces.  These connections have been shown, in countless studies, to improve mental health. It is therefore imperative that access to green spaces remains easy and unobstructed.  These are some of Cumbernauld Living Landscape's guiding principles. We continue to operate our "Nature Ninja" volunteer groups in these trying times.  We have created a Covid-19 secure work environment to ensure the safety of our volunteers, and the public.
Our volunteer groups are now focusing on improving path access to community green spaces.   These overgrown paths can sometimes heighten the risk of breaking social distancing measures.  Someone swerves to  avoid being clobbered by a branch or slipping on a muddy pavement and inadvertently come within 2m of other people using these routes.  Clearing these routes is now an essential task to let in more sunlight and dry up grimy paths where dead leaves, grass and dying plants gradually encroach onto them, rot, form soil and make them shrink.  This process can be a particular hazard to people with mobility issues.
The Nature Ninjas have been focusing on path issues within Westfield, Carbrain, the Glen and Greenfaulds to open these areas.  Widening paths can be fun and volunteers get an enormous sense of achievement after seeing the "before/after" photos, and through the kind words of local residents.  We will seek to continue this essential work, serving communities to maintain their connections with nature.
---
Cumbernauld LL