What a re-leaf it's finally spring!
, by Katie Brown
I always breathe a sigh of relief once we reach the Spring Equinox. After months of darkness, day and night are finally equal and it feels good knowing that the evenings will continue to draw out until the Summer Solstice in June.
One of the best things about working outdoors is getting to experience the seasonal transitions in all their glory. If I had one piece of advice for anyone it would be make the most of the brighter evenings, get outside and immerse yourself in spring. Get down to Cumbernauld Glen if you can and see the carpets of snowdrops before they are gone.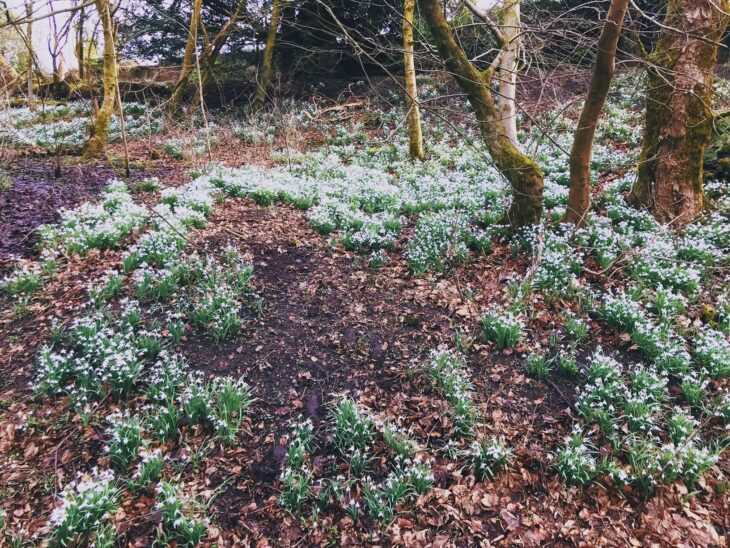 A lot of us experience an energy boost at this time of year. We might use this newfound motivation to start getting our homes and gardens in order, but there's another kind of spring cleaning you can get involved with that will benefit nature and the local community.
Picking up litter is an excellent way to exercise, get fresh air and do something valuable at the same time. Spring Clean Scotland 2022 takes place from 21st March to 21st April. This campaign which is organised by the charity Keep Scotland Beautiful encourages members of the community to join forces and pledge to pick a bag of litter from local areas. Studies show that people tend to litter more in areas that are already covered in litter as the existing rubbish almost gives permission to add more. If everyone in Cumbernauld picked just one bag of litter just think what a difference that would make.
If you're interested in helping nature and your local community why not come along to one of our volunteering days. Keep an eye on Cumbernauld Living Landscape's Facebook page for upcoming opportunities to get involved or contact katie.brown@tcv.org.uk.
---
Katie Brown