A vital lesson
, by Paul Barclay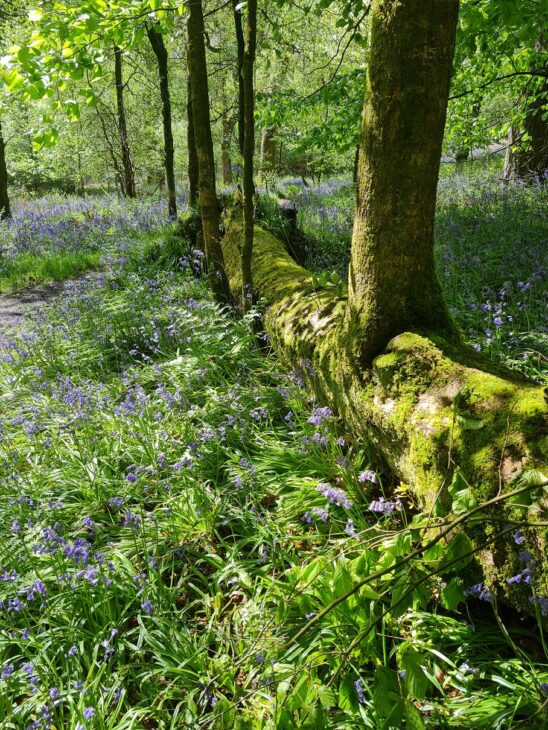 By Paul Barclay, Cumbernauld Living Landscape Health and Wellbeing Project Officer
This week is Green Health Week and people all over the UK are taking the opportunity to highlight just how vital spending time in nature is to everyone's health and wellbeing.
The last few years have really emphasised this. For many of us, stuck at home, that daily period of exercise in a green space became one of the few bright things to look forward to in among those dark lockdown months.
Now that we can routinely get outside again it's important that we remember those lessons and continue to build on them. And it's also important for us all to work together to help preserve those spaces which meant so much.
Cumbernauld Living Landscape is working with the community to reduce the barriers which prevent people accessing the outdoors. Our volunteers are out there physically improving the green spaces and our Wild Ways Well green health groups will never stop shouting about the ways that the incredible natural world around us can help us live better, happier, more fulfilling lives.
"I hope after this year that everyone has a greater appreciation for the power of nature. We need to look after these woods like they have looked after us." – Cumbernauld Living Landscape Wild Ways Well group member.
Our participants and volunteers know this well. They spend time in the woods and greenspaces, they have experienced the power nature has over people. Nature helps us hold on in the bad times, it shows us how we can make change for the better when we are ready to do so, and it helps us to appreciate what we have in the good times.
This green health week is the perfect time to experience it for yourself – why not step outside and join us.
---
Paul Barclay