A wild idea!
, by Sue Walker
A chance comment overheard in a shop, and a forager's wry joke, should give us hope for the future.
'It feels like rain's coming – I can sense a change on its way', said the Cumbernauld shop assistant I eavesdropped on. 'I'm picking my dinner', quipped the brambler I passed on a walk. But what they said sounded to me like: 'I'm still in touch with the natural world'; and 'I still get a thrill out of finding wild food'.
There's much talk of our current dislocation with nature. Rightly, conservationists and environmentalists fear that if we don't understand or care about the natural world we won't try very hard to protect and restore it. Yet those random comments make me think that although many of us may have moved further away from our wild side, it's still very much alive, waiting like a dormant seed to be germinated in the right conditions.
What would those conditions be? Perhaps with COP26 (the United Nations international climate change conference) just around the corner in Glasgow, with the UK as host nation, we could draw parallels with the UK's approach to the London Olympics a few years ago? We invested billions of pounds not only in the infrastructure to make the Games happen, but in finding and training the athletes to achieve their potential – sometimes hidden until discovered by scouts and coaches. The legacy has been the inspiration of a whole new generation of people for whom sport will play a key part of their lives.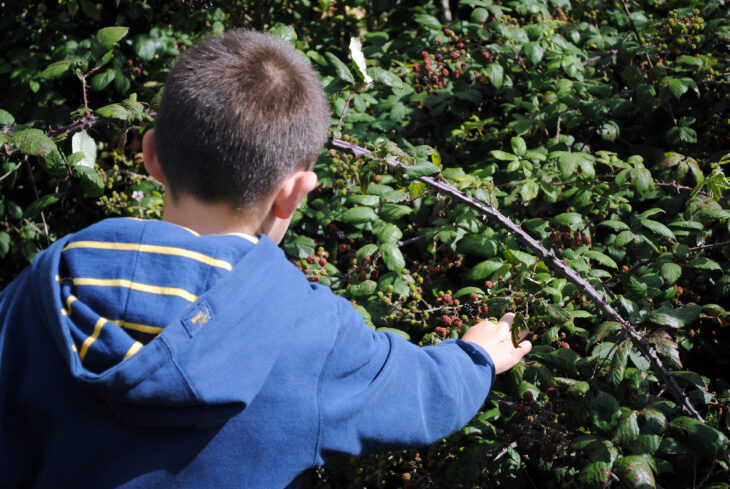 What would happen now if a similar approach was taken to discovering our own potential for wildness – for valuing and taking part in the natural world? What if we also invested similarly in the infrastructure – wilding school grounds, creating and linking up more nature reserves, National Parks, marine conservation areas and the like, reinforced by more support for training naturalists, funding teaching in schools, celebrating the best through awards and ceremonies? These are things that Cumbernauld Living Landscape partners are trying hard to achieve through the projects we carry out – it would be fantastic if these things happened at the same huge scale as the Olympics.  The legacy might not only be a whole new generation of happier, healthier people, but also a happier, healthier environment for everyone too – the key aim of COP26!
---
Sue Walker