A New Beginning
, by Cumbernauld Living Landscape
Sadly I have come to the end of my time as a Creating Natural Connections Trainee with Cumbernauld Living Landscape, so I wanted to take some time to reflect on my past few months helping to protect and enhance Cumbernauld's many green spaces!
Months ago I came to the project desperate to expand my knowledge and to develop more skills in conservation, community engagement and education. I am leaving the project with this and more. Not only have I had the opportunity to be involved in so many exciting activities, I have developed a deep sense of pride and admiration for Cumbernauld and the people who live here.
The Wild Ways Well project has opened my eyes even wider to the undeniable benefits of spending time in nature. I've also perfected my fire lighting skills and can now use a Kelly kettle! These sessions are vitally important, and Paul, who runs them, has been a brilliant source of fun and knowledge throughout my traineeship.
The Nature Ninjas, who do so much essential work around the greenspaces of Cumbernauld, have helped me gain much needed experience working with volunteer groups. I am proud to have played a role in removing invasive dogwood and salmonberry, and removing unspeakable amounts of litter and fly tipping from our woodlands. I strongly encourage anyone wanting to feel good and do their bit for nature to join in by getting in touch with Katie, who is hugely kind and supportive, providing me with many opportunities to progress.
Educating younger generations is an essential part of nature conservation, so I was lucky to assist in the planning and delivery of sessions in local primary and secondary schools. Zara and Catherine are so passionate about engaging with young people, and I have learned a lot from them both.
Overall I feel very privileged to have played a role in the delivery of the Cumbernauld Living Landscape project. The importance of communities being central to conserving local areas can't be underestimated, and the whole team here has put in so much effort to deliver a massively successful project.
I am very happy to share that I will be moving on within the Scottish Wildlife Trust to become the Seasonal Ranger at Jupiter Urban Wildlife Centre in Grangemouth, which I don't believe would have been possible without my time as a trainee here. I'd like to thank everyone involved in the project for all their guidance and support, and for providing these opportunities which have allowed me to continue my career in conservation. Keep up the good work!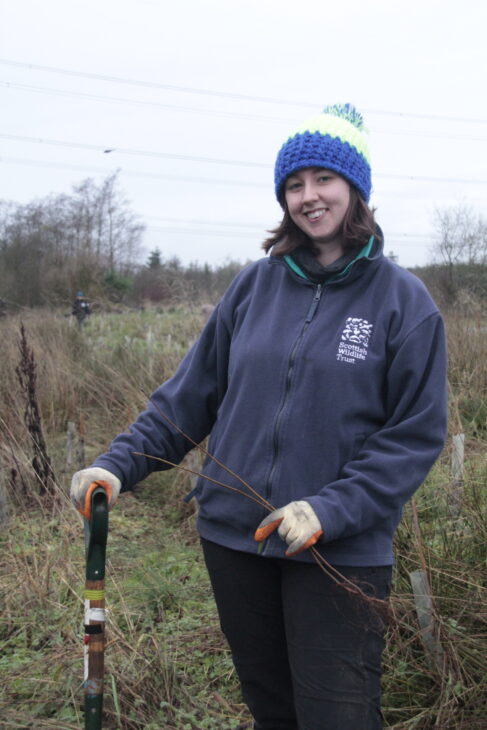 ---
Cumbernauld Living Landscape