Our volunteers are back in the outdoors!
, by Cumbernauld LL
We are delighted to announce that our volunteer groups are heading back outdoors! These groups will be operating at a reduced capacity with social distance checks to follow current Covid-19 guidelines. We aim to carry out vital tasks in the community – litter picks, invasive species removal and path maintenance.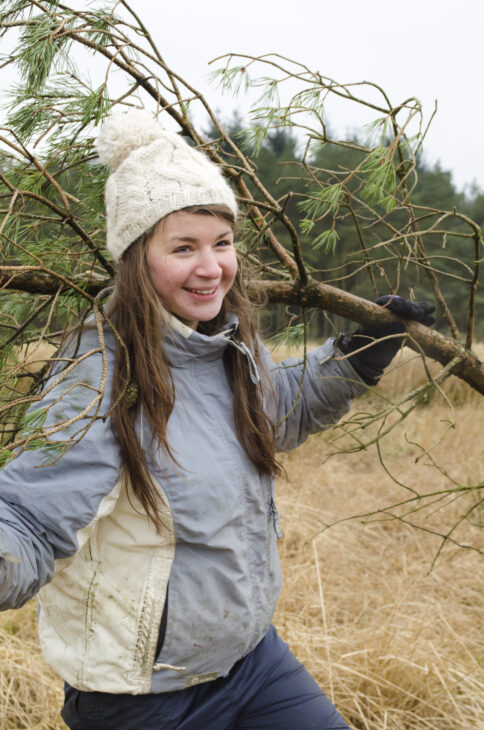 Our volunteers are ecstatic at the possibility of heading back into the outdoors. Lockdown has been tough but they have come up with ideas to stay connected to nature. Sharing nature experiences online. Learning about local species. Taking part in fun nature arts and crafts. Our Zoom meetings with volunteers have been essential for maintaining our social bonds. And the ability to reach out and ask someone how they have been getting on has been more important than ever.
Our groups are now looking to engage in the outdoors. We are all keen to get back to experiencing all those amazing sights in nature together: a small tortoiseshell butterfly on an ox-eye daisy, a song thrush's call and the smell of sweet cicely! The volunteers are also looking forward to engaging with others that they not seen in months. Everyone is very excited!
Please remember if you see us out on site it is still ok to give us a wave and a thumbs up at a social distance of two metres. We just ask that you do not approach us.
We will be taking lots of pictures and sharing them on Cumbernauld Living Landscape's social media pages, so that everyone can get a closer look at our work and see the difference it making to the town's wildlife and wild places. Our hope is that the changes we are making to the natural environment here will benefit everyone's engagement with nature.
David Walsh. Project Officer (Green Health and Wellbeing)
---
Cumbernauld LL