Wild about wildflowers
, by Paul Barclay
Late summer is a great time to spot wildflowers. Many plants use the time when days are still warm and light is still plentiful to put on their best displays of colour, working in symbiosis with pollinators to create breath-taking sights out in the parks and wildlife reserves.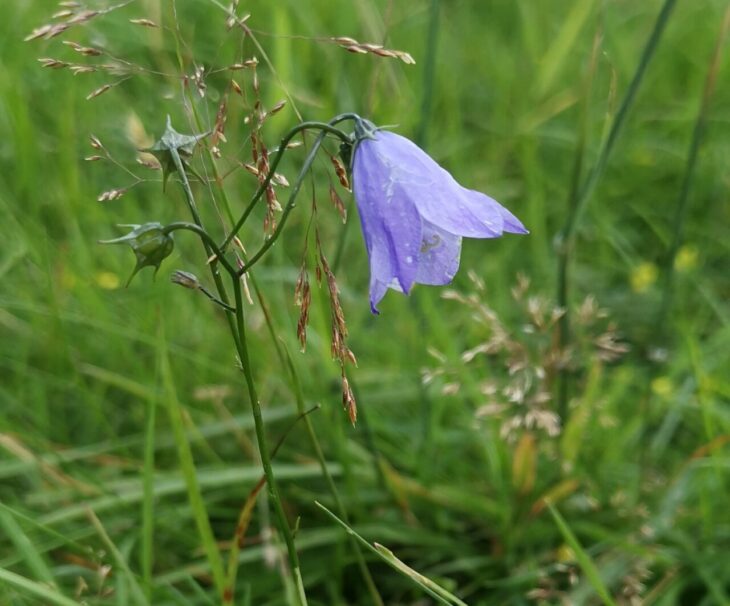 Cumbernauld has many great places to see wildflowers, Ravenswood, Luggiebank and St Maurice's Pond are looking especially fine right now but you'll also find swathes of flowers in places like Broadwood, the Community Park or down in the Glen – in fact anywhere where the flowers have been able to grow undisturbed.
These meadows are vital for conservation, the plants and insects which live there underpin our whole ecosystem – without wildflowers you can't have foxes or badgers! They help us more directly too, they're a vital energy source for many of the pollinating insects we rely on to grow our food crops – so without wildflowers you can't have pizza either!
They're also beautiful to look at, and research has shown that spending time in beautiful, species rich, biodiverse places like this have an incredibly positive effect on human health and wellbeing. Right now you can look out for species like devil's-bit scabious, bee bread, fox and cubs, black medick, fireweed, bloody cranesbill, meadowsweet and lady's bedstraw – even the names hint at a rich history of interaction between people and plants.
Cumbernauld Living Landscape's volunteers and our Health and Wellbeing groups will be working among the meadows over the next few weeks ensuring they're in good shape for next year. We'll be surveying what plants we have, looking for gaps we can reinforce, preparing ground, collecting seeds – and collecting inspirations, stories and ideas. You can find more information on how to get involved on our website, why not come out and join us?
Paul
---
Paul Barclay