Activities
It's that time of the year again, the nights are drawing in, a chill is in the air… and its time for others to come into our world and play
For our ancestors Halloween (or Samhain) was time for one last party before the Cailleach Bheur – the old Hag of Winter – returned to coat the world in ice and cold.
Our theme for Halloween this year is Ghosts of the Land and we'll be telling the story of some of the animals – like Lynx, Wolves and Bears – who used to share this land with us.
These animals are all extinct in Scotland now but perhaps at this time of year, when magic is in the air and the walls between worlds begin to fail, they might return, just for one night, to remind us how it used to be.
To help you celebrate we've created a fun Ghosts of the Land booklet full of activities, games and stories.
Download it and follow in the footsteps of Jenn, a brave adventurer who meets something else while out walking one Halloween in Cumbernauld…
Are you brave enough to go down to the woods tonight?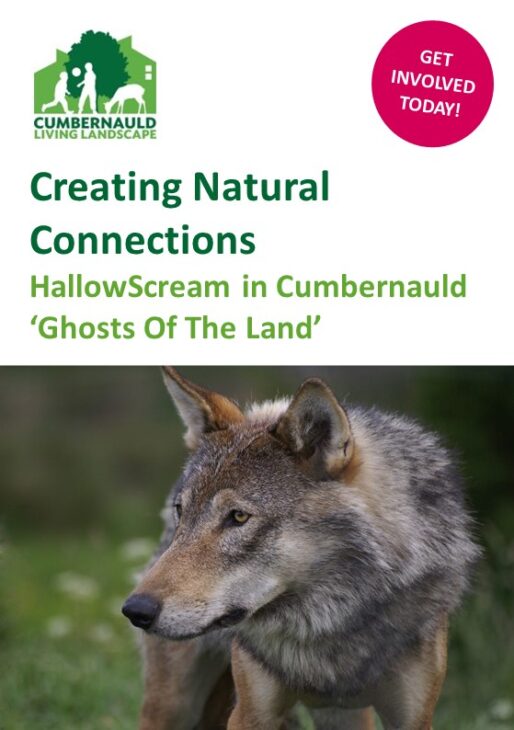 Ghosts of The Land Halloween Booklet
You can still enjoy nature from home! Try out these activities from your window, your garden, or when going for walk in your local area. Click on a worksheet to download.
You can find our weekly Stay Home, Stay Wild activity booklets if you scroll down to the tabs below. Enjoy!
Stay Home Stay Wild activity booklets available:
We've also got some great videos you can watch, with ideas, tips, and stories about Cumbernauld to keep you inspired.